What is Peaka?
Peaka is a 'logical data warehouse' in Gartner's terminology. It is a platform that merges disparate data sources into a single data layer, letting you join & blend them, query them using SQL or natural language, and expose your data to outside users through APIs.
What can I do with Peaka?
Peaka offers you a vast array of capabilities you can use to build projects and bring your data together. With Peaka, you can
Connect your data sources, whether they're SaaS APIs, databases, or data warehouses,
Create queries using our Visual Query Builder, or write your own custom SQL queries,
Choose to expose your consolidated data to other systems by using flows to create an endpoint,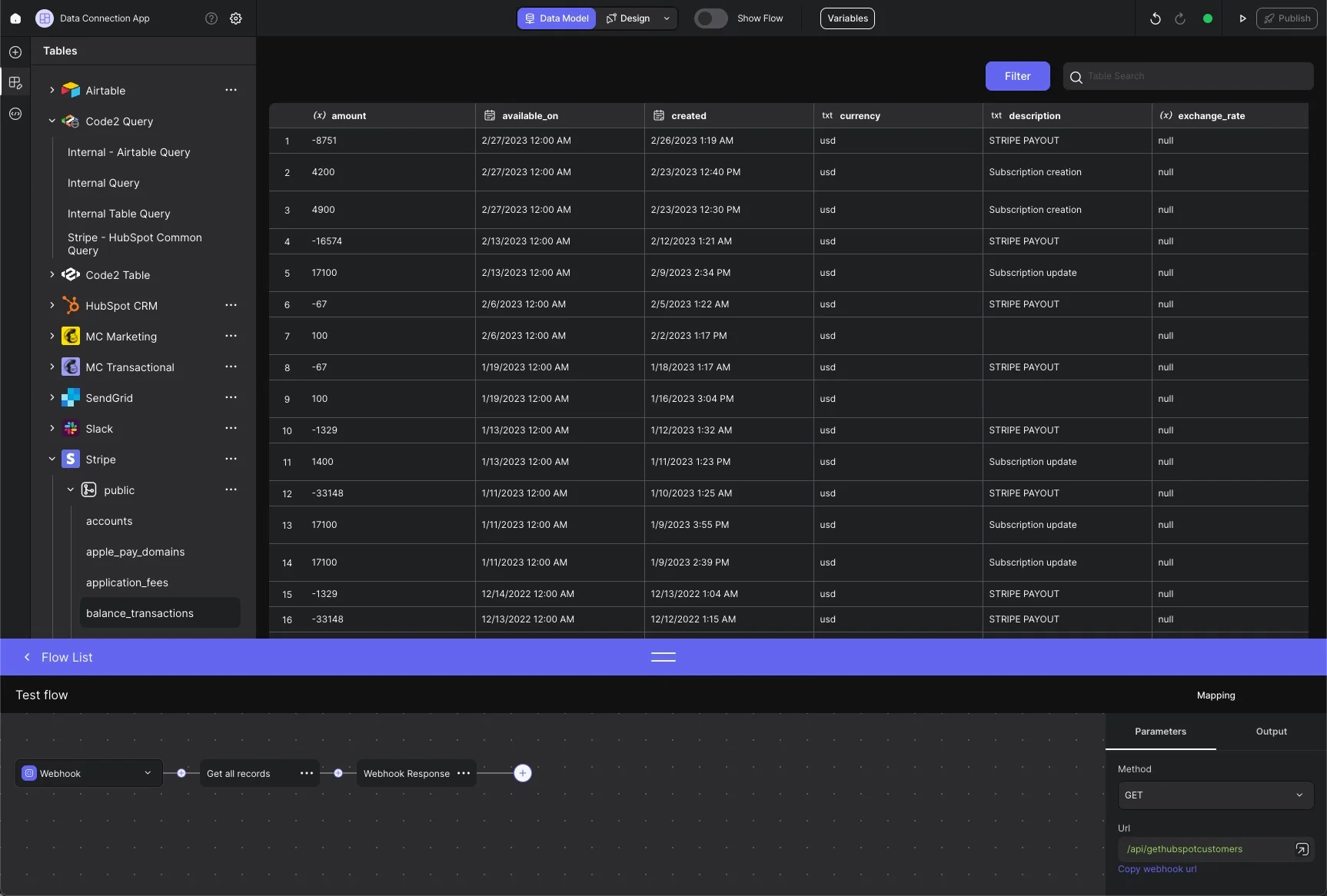 Design projects, dashboards, or internal tools and connect them to any data source or a query,
Insert logic flows between your components and pages to ensure that your project behaves the way you like,
Create backend tasks using backend flows, such as scheduled tasks, webhooks, etc.